Merrick to sponsor Newton Stewart Traditional Music Festival 2015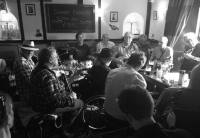 Merrick is to sponsor the 2nd Newton Stewart Traditional and Acoustic Music Festival 2015. The festival takes place on Friday 10th July/Saturday 11th July 2015 in Newton Stewart, Galloway, Scotland and will be a celebration of Scottish and other traditional folk music. There will be a wide-ranging programme with performances from leading musicians, song sessions, tune sessions and interactive workshops to suit all ages and musical abilities.
A look back at the 2014 festival can be found here:
www.youtube.com/watch?v=J9L3oBQo_WA&feature=youtu.be
Mark Norris, Managing Director of Merrick said "We are delighted to be associated with this event which will display such fantastic local talent in a wonderful setting, and  demonstrate the vibrancy of the traditional music scene in Galloway and Scotland."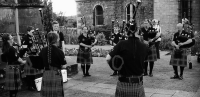 Nathon Jones, Festival Director commented "This will be our 2nd year of the Festival, following on from the success of the 2014 event which was enthusiastically enjoyed by all who attended. We are extremely grateful to all our sponsors for the 2015 event, and look forward to providing a music programme packed with something for everyone".
For further information please contact:
Mark Norris: 0044(0) 7711 732696
Mark Johnstone: 0044 (0)7958 192524
Email: info@merrickrealestate.co.uk