Merrick Sells London E1 Real Estate Stake
Merrick Real Estate, on behalf of its investors, has sold a stake in a mixed-use residential and commercial real estate portfolio in London E1 city fringe.
The sale consisted of a major interest in a 80,000 sq ft portfolio of privately rented residential apartments and A1/A3 and B1 commercial assets across 3 principal locations.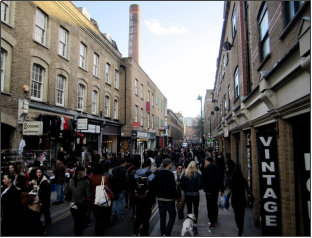 The transaction was completed with a private buyer and the value was not disclosed.
Commenting the sale, Mark Norris, Managing Director of Merrick said 'Following a programme of active asset management of the portfolio and detailed financial analysis, working with our investor partners we were able to demonstrate the value of this portfolio in a very strong occupational area. We are delighted to have concluded this successful sale, which will provide solid future income and capital growth to the buyer'.